---
Introduction
Theodota and Alan Williams both graduated from the most prestigious violin making school in the country, The Newark School of Violin Making. They have lived and worked in Australia (from where Dota originates), France and the U.K. They are now settled in the beautiful Norfolk village of Cawston, not far from where Alan grew up.
Their studies at Newark provided invaluable and highly detailed instruction from a wide range of leading string instrument making experts. Furthermore, their international careers working alongside leading luthiers in workshops across the globe has enriched their skills and experience.
Not only do Dota and Alan have a deep understanding of what it takes to make fine string instruments to suit the players that commission them, but they are also equipped with the required extensive knowledge of how to sensitively and carefully restore or repair even the most seriously compromised instruments.
---
Dota
---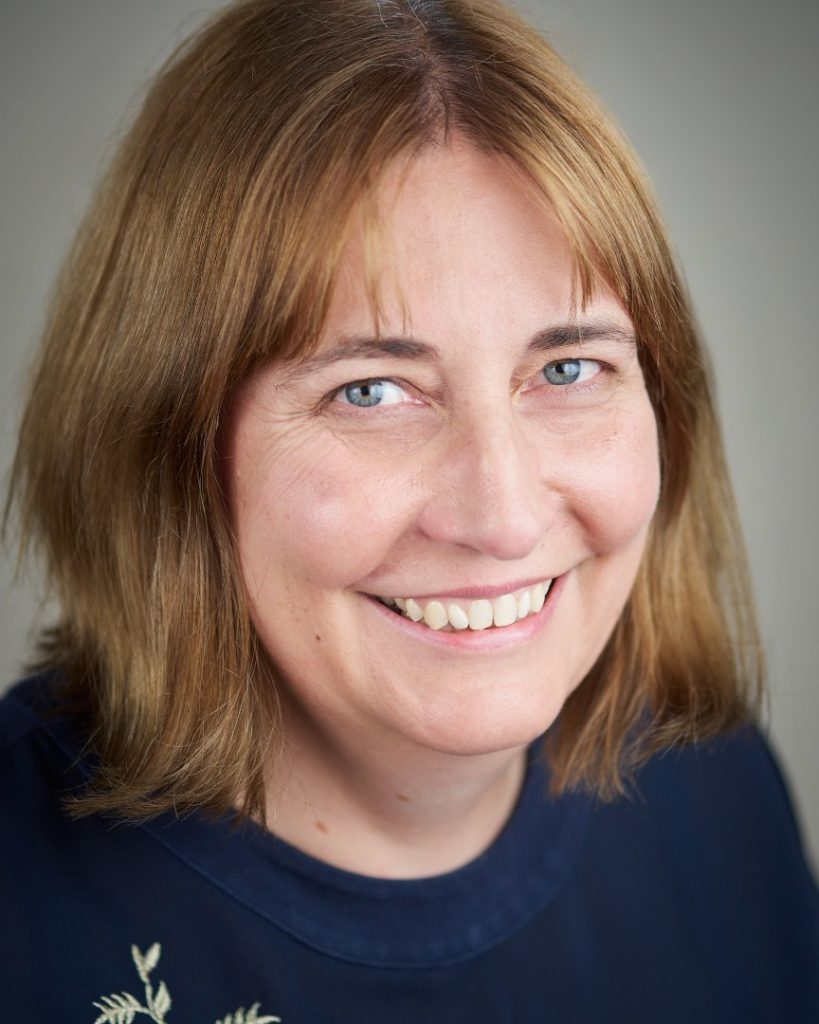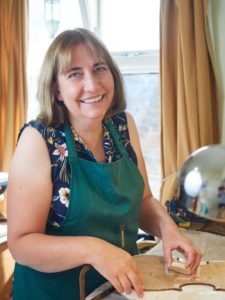 Theodota Williams (née Theodoridis) is of Greek / Australian descent and was born in Melbourne, Australia.
Dota's interest in instrument making began through her love of playing the violin as a child. In fact, Dota intentionally smashed one of her very first violins just so that she could try to fix it herself. Visiting her local violin maker's workshop played a key role in her continuing fascination with violins, violas and cellos. During school holidays and at weekends, she assisted the local luthier with general repairs. By the time Dota had left school, with the local maker's guidance, she had already made two violins.
Dota was successful in gaining a place at the U.K.'s most highly regarded stringed instrument making college, The Newark School of Violin Making, where she studied full time for 3 years and met Alan. She graduated in 1995.
Since graduating, Dota has worked professionally as a repairer, instrument maker and fine restorer in workshops in England, France & Australia. Her restoration skills were honed on valuable antique instruments in the workshop of one of the U.K.s leading restorers. Many of these instruments were at least 200 years old and required intensive restoration. This type of work is very detailed and exceptionally thorough, often taking months and sometimes years to restore a valuable instrument. Often challenging, the ideal outcome of the restorations being to bring the instrument back into good playing condition, but without losing the original features and style of the instrument.
Each of the workshops she has worked in has specialized / operated in different areas, along with a great variety of other luthiers and colleagues. Her experiences both in the U.K. and abroad have covered everything from the sale of instruments, tonal & cosmetic adjustments, new instrument making to repairs & fine restoration of old and valuable instruments. She has also taught her skills to others both in a professional capacity and as a mentor to aspiring luthiers.
In 2006 she moved with Alan to Mount Evelyn in the Dandenong Ranges on the edge of Melbourne, Australia, to be nearer her relatives, but returned to live in the UK near Alan's family in late 2010.
---
Alan
---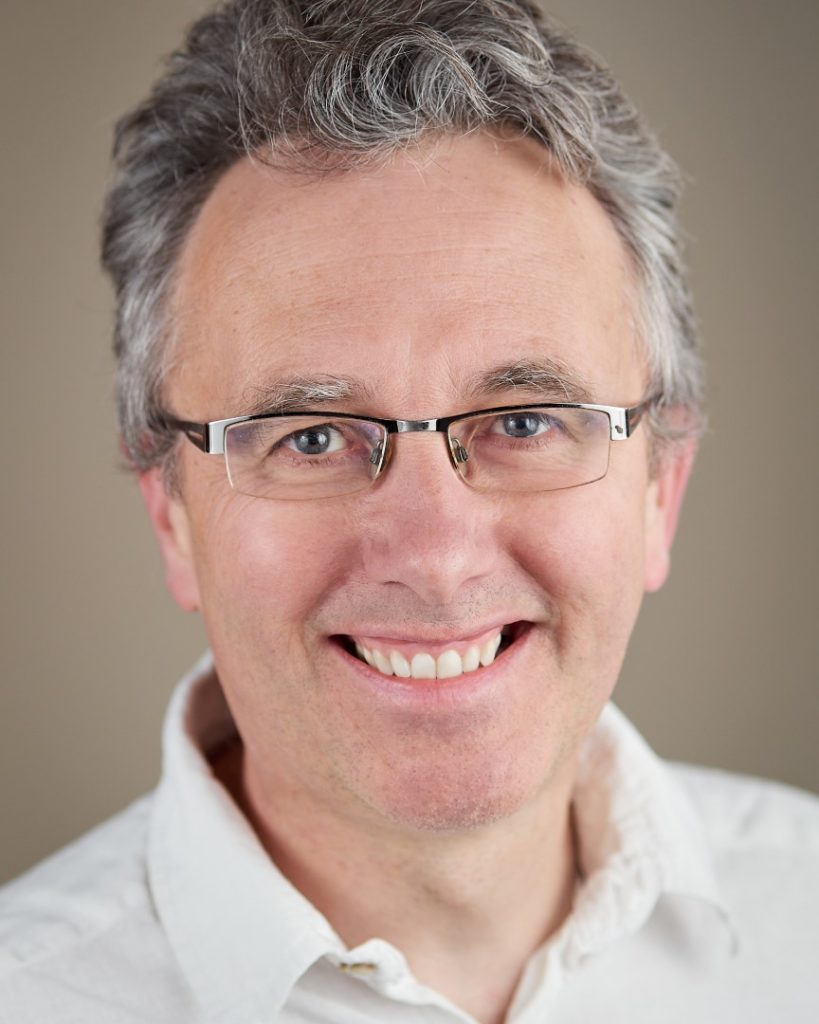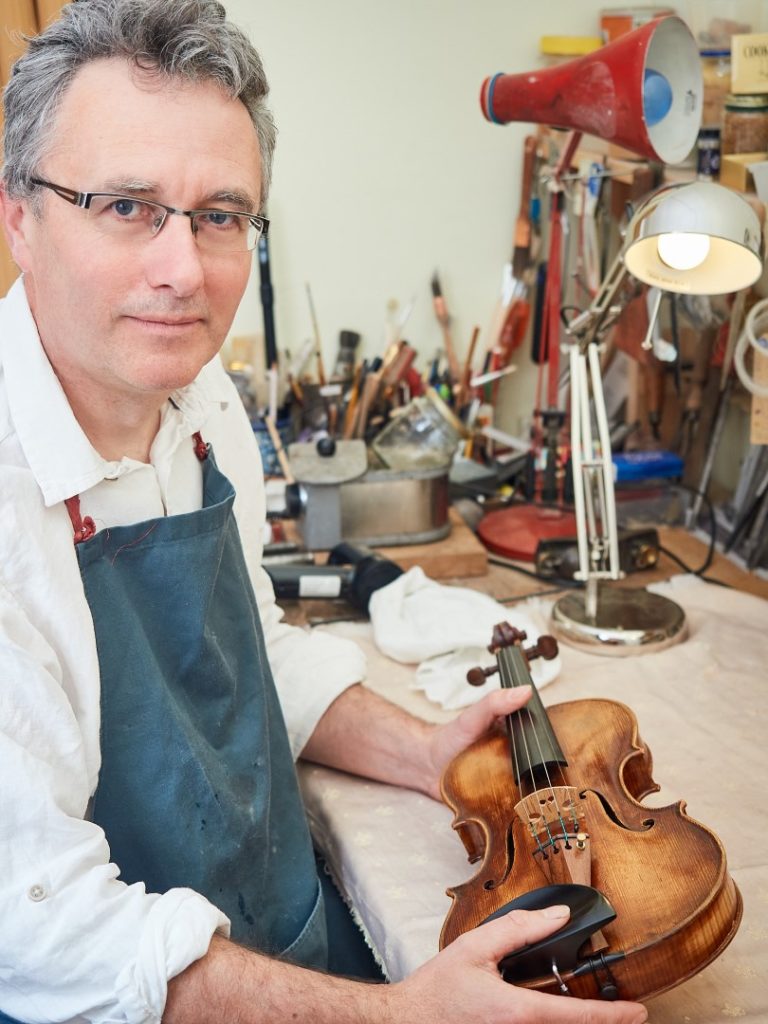 Alan Williams originates from Norfolk in the U.K. (born in Bylaugh, near Dereham).
Alan developed a deep knowledge of, and affinity with wood, having a varied woodworking background before turning to violin making. His career as an instrument maker began working in the workshop of his local violin maker. Keen to refine his abilities, he studied for 3 years at the top violin making institution in the country, the Newark School of Violinmaking. Alan graduated in instrument making and repair in 1995.
On graduating, Alan developed his skills further; focusing on the making of antiqued instruments and working in the specialised field of fine restoration. Alan was assistant to one of the U.K's leading instrument copyists and worked there for several years involved solely in the making of realistic antiqued instruments. He has a keen interest in the expansive area of varnishing and making realistic antiqued instruments.
Alan later joined Dota working in the workshops of one of the U.K.s leading fine restorers. This experience provided a valuable insight into the hidden construction methods used in the past and this knowledge is used in the making of our own handcrafted instruments.
Having now worked in workshops in France, the U.K. & Australia, Alan's skillset has become incredibly varied. His experience has been enriched by working for and alongside a variety of highly talented international makers and restorers. His broad portfolio of work encompasses new making, repairs, the making of antique copied instruments as well as fine restoration work.
---